Fife Piping – Kevin Spears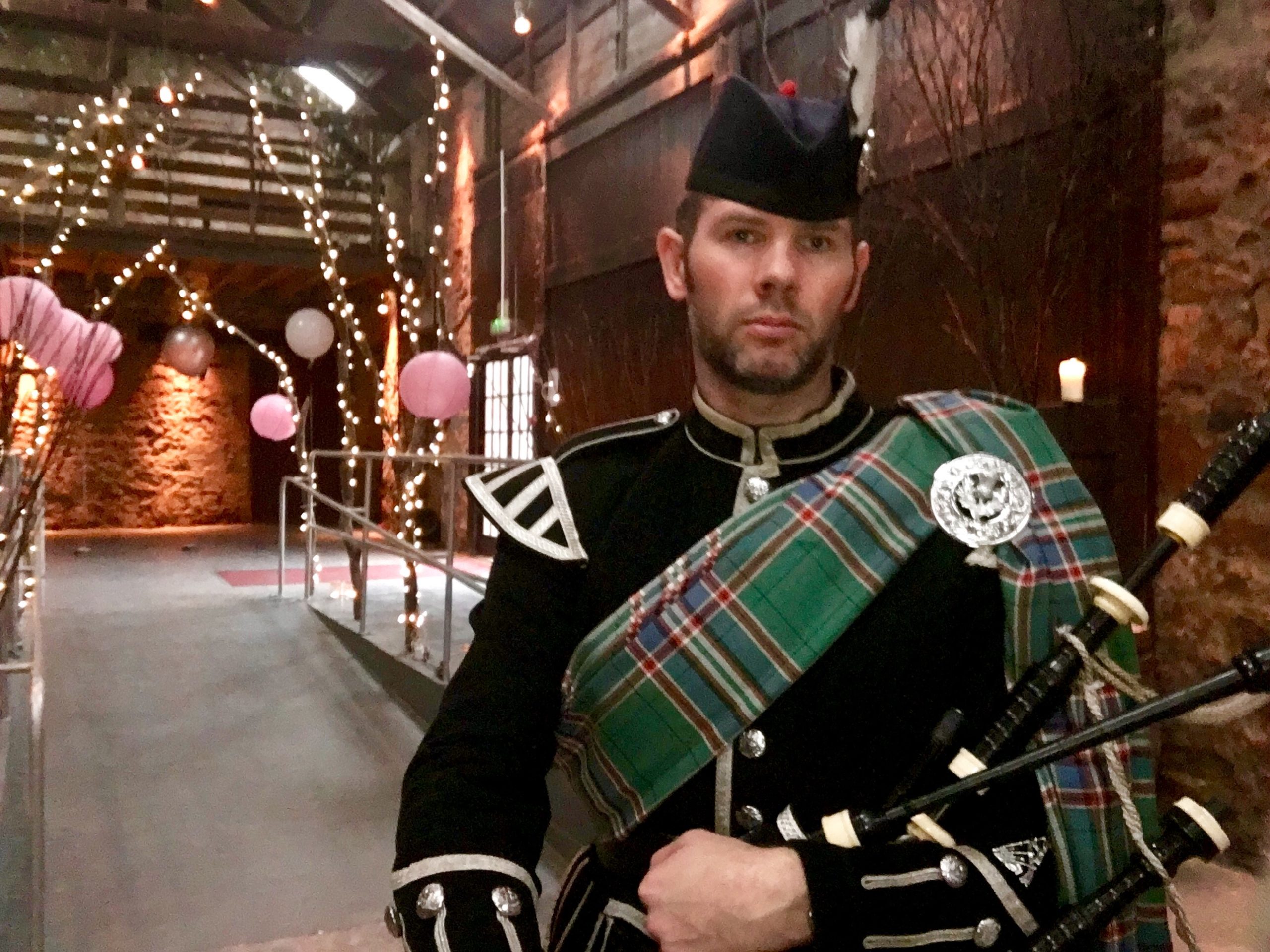 Kevin has over thirty years experience in Fife Piping. The last 12 have been in the top competitive band grade with Fife Police Pipe Band. He has also played with the Vale of Atholl Pipe Band. He has many years of piping at engagements under his belt, including piping at Corporate, Wedding, Funeral and Ceilidh functions. He play's in his own ceilidh band.
He has played as far afield as the Virginia International Tattoo USA, interceltique festival Lorient France, Hogmanay in Japan, Audi factory opening in Germany and he has been endorsed by royalty, having received a self-penned letter of thanks by HRH Princess Anne for a tune he wrote, played and presented to her.
Kevin is ideal for Fife Piping at Weddings or other events.